Product search results for brand:Nitty Gritty: (showing 1 to 3 of 3)
Save for later
Nitty Gritty Defence Spray - However vigilant parents are when dealing with an infestation of head lice, there is nothing more irritating than your child being re-infested by playmates within days of being louse free. Used on a daily basis, Nitty Gritty...
£8.51
More Information
Save for later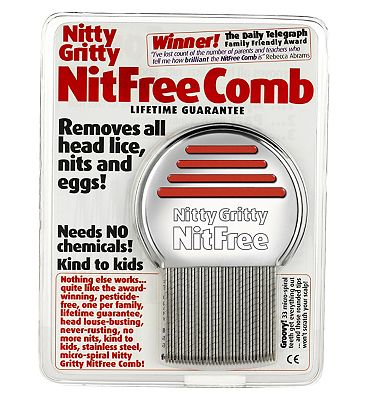 40 Advantage card points. The Nit Free Nitty Gritty comb is a chemical free, gentle way to remove all head lice, nits and eggs quickly in one go FREE Delivery on orders over 45 GBP.
£10.50
More Information
Save for later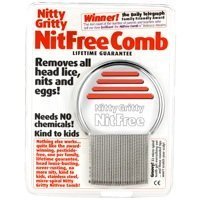 It's a small, elegant item which does something quickly and easily that no-one thought could be done at all. Needs no batteries.Our amazing, award-winning Nitty Gritty NitFree Comb quickly and easily removes not only head lice and unsightly nits (empty...
£12.78
More Information