Product search results for brand:NAOBAY: (showing 1 to 3 of 3)
Save for later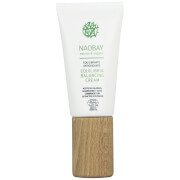 Specifically formulated for combination and normal skin types, NAOBAY's Equilibria Cream works to rebalance, hydrate and nourish your complexion. Utilising a blend of Açaí Extract, Sweet Almond Oil and organically grown Calendula, Aloe Vera and Cinnamon,...
Compare Prices
Save for later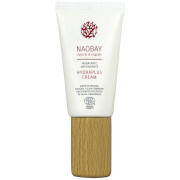 Replenish and hydrate thirsty skin with the HydraPlus Face Cream from NAOBAY (Natural And Organic Beauty And You). Fortified with Sage Extract and Olive Oil, the fast-absorbing formula penetrates into deeper layers of skin to deliver optimum moisture,...
Compare Prices
Save for later
Treat your complexion to the anti-ageing benefits of NAOBAY's Renewal Antioxidant Cream; a high performance formula that works to combat fine lines, wrinkles and signs of fatigue. Fortified with the Resveratrol molecule (a powerful antioxidant), the...
Compare Prices