Product search results for brand:FARMACY: (showing 1 to 3 of 3)
Save for later
Using FARMACY Green Clean Make Up Meltaway Cleansing Balm is a refreshing way to remove your makeup at the end of the day, leaving you with a clean complexion. The solid balm gradually becomes a milky and lavish lather when water is applied and it gently...
Compare Prices
Save for later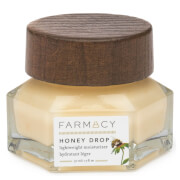 Keep skin plump and hydrated with the FARMACY Honey Drop Lightweight Cream. This moisturiser offers incredibly lightweight yet effective hydration to skin in a sumptuous gel-cream formula. The star of the formulation is antioxidant-rich honey, balanced...
Compare Prices
Save for later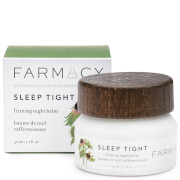 Wake up to radiant skin with the Farmacy Sleep Tight Firming Night Balm, an intensive treatment that turns back the clock as you sleep. The weightless balm transforms into a luxurious oil-gel that sinks into skin, helping to replenish high levels of moisture...
Compare Prices