Product search results for brand:Bliss: (showing 1 to 3 of 3)
Save for later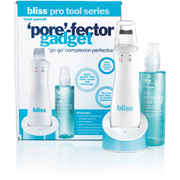 Bliss Pore-fector Gadget 'Go-go' complexion perfection! This multi-tasking pore-fector tool has two fabulous functions, both powered by sonic vibrations. First, it teams up with bliss daily detoxifying facial toner to fight 'grime', using higher-level...
Compare Prices
Save for later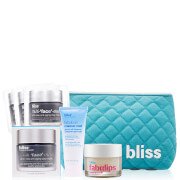 Treat your skin to the Spring Complexion Re-Fresher from bliss. Combining an anti-ageing clay mask, gel-to-oil cleanser and luxurious lip scrub, the trio will leave you feeling perfectly pampered. Complete with a handy bliss wash bag. The Set Contains:...
Compare Prices
Save for later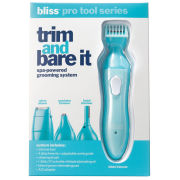 Maintain your personal grooming regime with the Bliss Trim It and Bare It, a multi-functional trimmer that comes with four function-specific attachments to cater for your every need. It can be used both wet and dry, and is super easy to use and clean....
Compare Prices