Product search results for brand:Alpecin Hair Loss: (showing 1 to 3 of 3)
Save for later
The caffeine-containing active ingredient combination keeps hair roots awake and contributes to extending their growth phases for longer than provided for by hereditary predisposition: Counteracts premature hair lossIncreases hair root productivityEnhances...
£7.62
More Information
Save for later
Why double effect? The two most frequent scalp problems affect men: hair loss and dandruff. Dr. Wolff Research has developed a shampoo that simultaneously counteracts both problems: Alpecin Double-Effect Shampoo. 1st effect: In the first step,...
£7.62
More Information
Save for later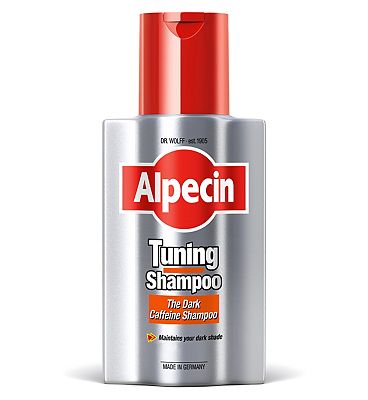 28 Advantage card points. Alpecin Tuning-Shampoo containes Caffeine for hair roots and can also help strengthen your natural hair colour. For dark blonde to black hair. FREE Delivery on orders over 45 GBP.
£7.49
More Information