Product search results for brand:Alka Seltzer: (showing 1 to 3 of 3)
Save for later
Alka Seltzer Original Tablets can be used to treat conditions such as migraines, period pains, toothache, sore throats, joint swelling and stiffness, neuralgia, lower back pain, sciatica, rheumatic and muscular aches and pains, muscle tenderness and stiffness,...
£4.37
More Information
Save for later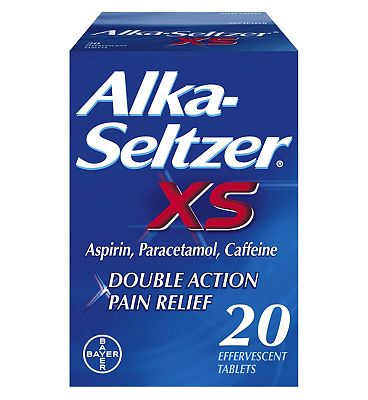 12 Advantage card points. For rapid relief of pain. Contains active ingrediants Acetylsalicylic acid (aspirin)267mg Caffeine 40mg Citric Acid 954mg Paracetamol 133mg Sodium Hydrogen Carbonate 1723mg.See details below, always read the label FREE Delivery...
£3.99
More Information
Save for later
Alka - Seltzer XS provides relief for mild to moderate pain including migraines, rheumatic and muscular pains, sore throats and symptoms associated with feverish cold and flu.
£4.73
More Information