Product search results for brand:Adam Revolution: (showing 1 to 3 of 3)
Save for later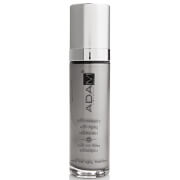 Tackle wrinkles with the Adam Revolution Bio-Intelligent Anti-Aging Moisturiser; a 'smart' skincare solution specifically developed for men to address dryness and premature signs of ageing. Suitable for all skin types, the advanced formula is fortified...
Compare Prices
Save for later
Combat dulling pollutants and signs of fatigue with the Adam Revolution Oxygen & Hyaluronic Boosting Moisturiser; a luxurious face cream developed exclusively for men with on-the-go or sporty lifestyles. An advanced Oxygen Complex optimises the efficacy...
Compare Prices
Save for later
Tackle rough patches and dryness with the Adam Revolution Ultimate Hand Repair Oxygen Cream; an adaptive hand cream especially developed for men to deliver intensive hydrating care. Ideal for hands often subjected to heavy-duty work, outdoor sports or...
Compare Prices